I am feeling so excited with my book.. it is being painful because I am working so hard during late nights and my weekends while we were developing the Intel Galileo Gen 2. I hope to provide a good information to the community with some cool projects…
It is about Intel Galileo and Intel Galileo Gen 2 ... cool thinks are coming like
emotion recognition with openCV
Images and video capture with V4L2
Communication with LTE modems
Video card out through mini PCIe
How to make DHT sensor work
Hacking Intel libraries and IDE…
http://www.amazon.com/Intel-Galileo-Gen-Features-Programmers/dp/1430268395/ref=sr_1_1?ie=UTF8&qid=1407094621&sr=8-1&keywords=manoel+carlos+ramon
This is the Intel Galileo Gen 2: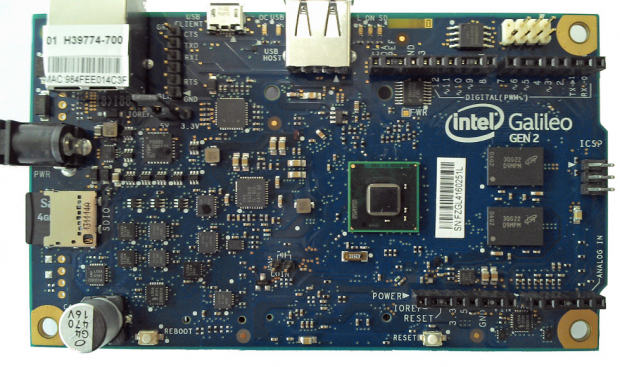 This Intel Galileo Gen 2 has a lot of hw issues resolved including design changes… finally we have a decent GPIO expander with decent PWM as well. The ports can reach until 2.39 Mhz if configured properly and the pins used shares the same cluster because the pins are connected directly to SoC instead to be commanded via I2C. The board is a little bit bigger because we are not using the internal regulators of SoC, so we could reduce around 8F degrees the temperature.
The audio and weird audio jack for serial communication is gonne!! not we have micro USB connectors, OTG USB connector, the Linux terminal might be opened using FTDI cable, and much more….
I hope you enjoy this book!!!